Dogwood Grooming Spa provides professional pet pampering and pet grooming services for cats and dogs in Knoxville and the surrounding areas.
We understand the importance of gaining your pet's trust, and use loving patience to make them feel safe and happy. We also understand how important it is for you to trust us, which is why we strive to build an honest, long-lasting relationship with you.
At Dogwood Grooming Spa, you and your pets can expect to be pleased with our grooming services and look forward to the next spa day!
Tara Johnson, Owner and Head Groomer
For over 20 years, Tara Johnson has given Knoxville's dogs and cats an enjoyable grooming experience that helps them look and feel their absolute best. She loves each and every pet that comes to the salon and strives to meet every customer's expectations.
Tara is certified by the Concord School of Pet Grooming and recently brought her daughters Candise and Monica into the family business, enabling her to provide more grooming services and grow the Dogwood Grooming Spa family.
Candise Johnson - Associate Groomer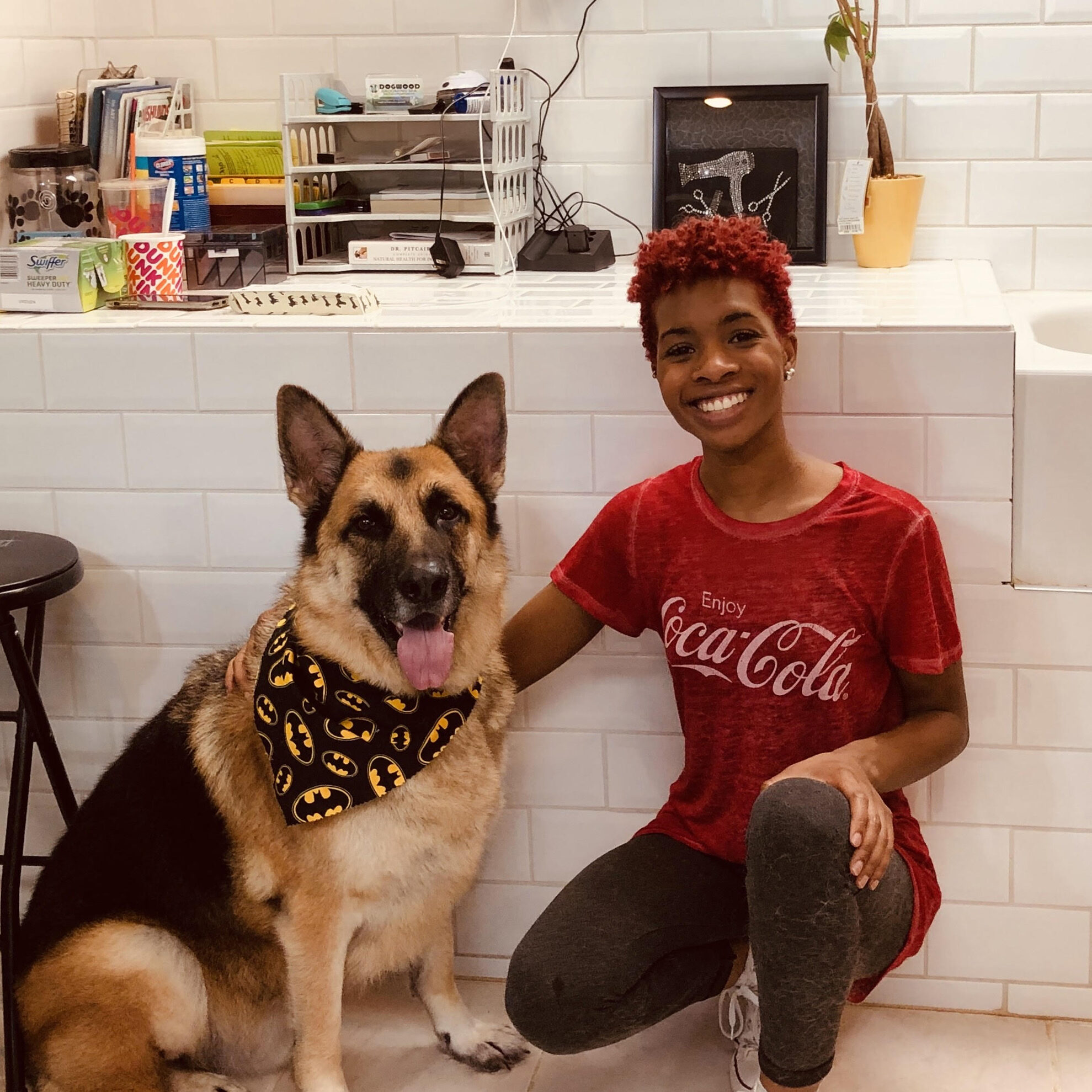 Candise has 2 years of experience at Dogwood Grooming Spa as a bather.

"I joined my mom's side at Dogwood Grooming Spa because I love fur babies!  I can't remember a moment we didn't have a furry family member.  I enjoy giving back all the unconditional love our fur babies give us on a daily basis.
Spa days at Dogwood rejuvenates your fur babies and makes them feel extra special!  I've watched my mom's skill and business grow expeditiously in the last 20 years, and I want to help Dogwood thrive.
I want to help create a great, trustworthy family business we can pass down for generations and a business your family can depend on for generations, too!"      -Candise, 2021